---
---
The Snafu Comics Wiki is the OFFICIAL collaborative database about Snafu-Comics.com. The wiki format allows anyone to create or edit most articles!

Follow SnafuComics on Twitter or like on Facebook

If you enjoy the comic then you might be interested in joining the OFFICIAL Discord here! Have fun! We'd love to have you!

If something troubling you, have questions or want to say hello, you can contact the admin; Crispycol.
---
This wiki contains spoilers. Continue on at your own risk.
---
There are 644 articles since October 2011!

---
News
•August 24 - New Grim Tales page, Attack on Walker
•August 16 - New Powerpuff Girls Doujinshi page, Marvin His Own Business
•August 15 - New Golly Gee page, Say It Loud, Say It Proud
•July 29 - New Grim Tales page, Good One
•July 20 - New Golly Gee page, Apathy's Mocking Jay
•July 14 - New Golly Gee page, Checklist of Perdition
•July 10 - New Powerpuff Girls Doujinshi page, Fear and Heckling
•July 2 - New Grim Tales page, Don't Break The Rules
•June 25 - New Golly Gee page, An Abode Most Abhorrent
•June 21 - New Grim Tales page, The Warden of the Ghost Zone

Featured Article
Skulker
is a character appearing in
Grim Tales From Down Below
.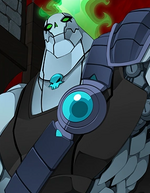 Skulker is a bounty hunter from The Ghost Zone, a tiny ghost inside of a large mechanical suit. He looks across the Underworld to collect various species for his collection, including Chi one time, despite getting stopped. He also seems to be working alongside Clockwork on a secret mission in which he captures Nicolai Technus and runs into Walker and the police of the Ghost Zone.
Read More
---
---
Featured Image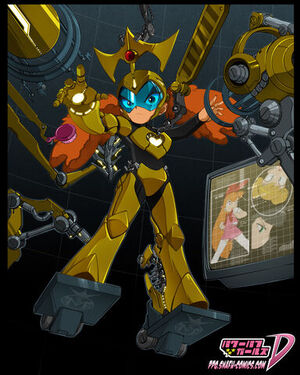 ---
---
Links
Characters
---
Contribute to the Wiki
If you are new to wikis, check the getting started information page.
Check out the community portal to see what the community is working on, to give feedback or just to say hi!