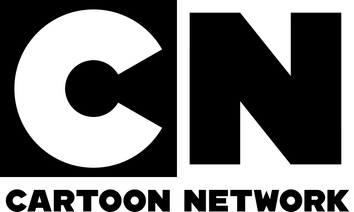 Cartoon Network (abbreviated CN, operated by The Cartoon Network, Inc.) is an American cable television network owned by Turner Broadcasting which primarily airs animated programming. The channel was launched on October 1, 1992, after Turner purchased the animation studio Hanna-Barbera Productions in 1991. It was served as a 24-hour outlet for classic animation properties from the Turner Broadcasting libraries and was all-ages-oriented, but now the channel targets both children and adults (via its Adult Swim programming). It also broadcasts many shows, ranging from action to animated comedy. Original series started in 1994 with Space Ghost Coast to Coast, along with Cartoon Cartoons original programs like Cow & Chicken, I Am Weasel, Dexter's Laboratory, The Powerpuff Girls, Johnny Bravo, What A Cartoon!, Ed, Edd n Eddy, Mike, Lu & Og and Courage the Cowardly Dog. In 2009, it started airing live-action programming, including movies from Warner Bros. and New Line Cinema.
Comics & Fanfictions
Edit
The Cartoon Network shows play a large role in Powerpuff Girls Doujinshi, Grim Tales and the fanfictions of Griddles. All of the major shows of Cartoon Network appear in the comics or in art of Bleedman, some shows having a bigger role than others.
Community content is available under
CC-BY-SA
unless otherwise noted.